Global reports of women in Tech show that there is still a small proportion of us compared to men – in terms of the opportunities that women as startup founders have (only 2.8% of US VC funding was allocated to startups with female founders), or as investors (only 12% of VCs boards are women), according to CrunchBase.
In the statistics of the SeedBlink community we noted that 39% of all investors are ladies, whilst 20% of the total active investors are women that invested in at least one round.
We are pleased to invite you to meet four investor ladies supporting tech startups, in this first dedicated article.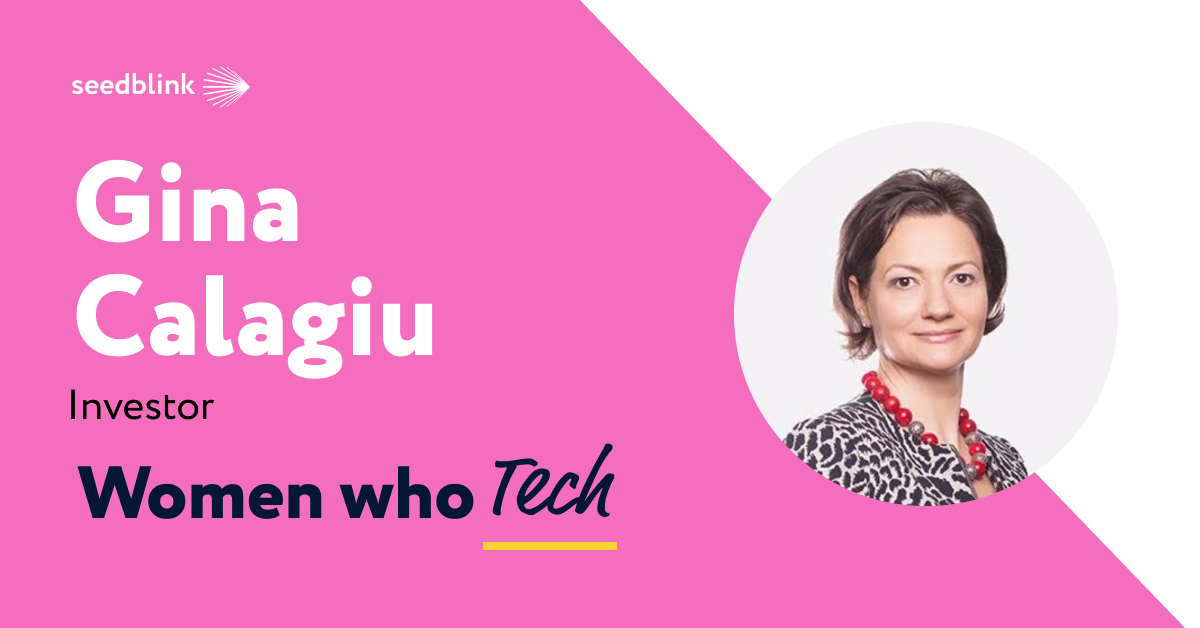 Mother and friend, mentor and lifelong learner, but above all a Romanian woman in love with her country, Gina Calagiu is an entrepreneur with experience in several industries, who dedicated to the development of people and businesses. Finding herself, for several years, in a search for the "magic formula" that would have a simultaneous & beneficial impact in increasing the welfare of both people and businesses, Gina is an ardent supporter of Romania's innovative economic development.
Why do you support innovative tech startups?
In a business environment that is changing dynamically, we need a new perspective and innovative business models. The more innovative startups Romania will have that will succeed internationally, the stronger our economy will be. Technology is part of our lives, and the new generation of entrepreneurs comes up with innovative ideas for using it. Our role is to support them.
What is your female role model and why?
My female model is Queen Maria who contributed to the Great Union of 1918, brought Romania to the attention of Europe and continued to trust and love this country.
I believe that there is a common cause and there are enough innovative tech start-ups that can bring together Romanians from everywhere, and I want to be part of that.
Queen Maria's courage, dedication and gentleness could inspire us women to become more involved in supporting young Romanians everywhere. The fact that many young people have left Romania and are scattered all over the world, can be converted to a competitive advantage for the development of Romanian businesses internationally.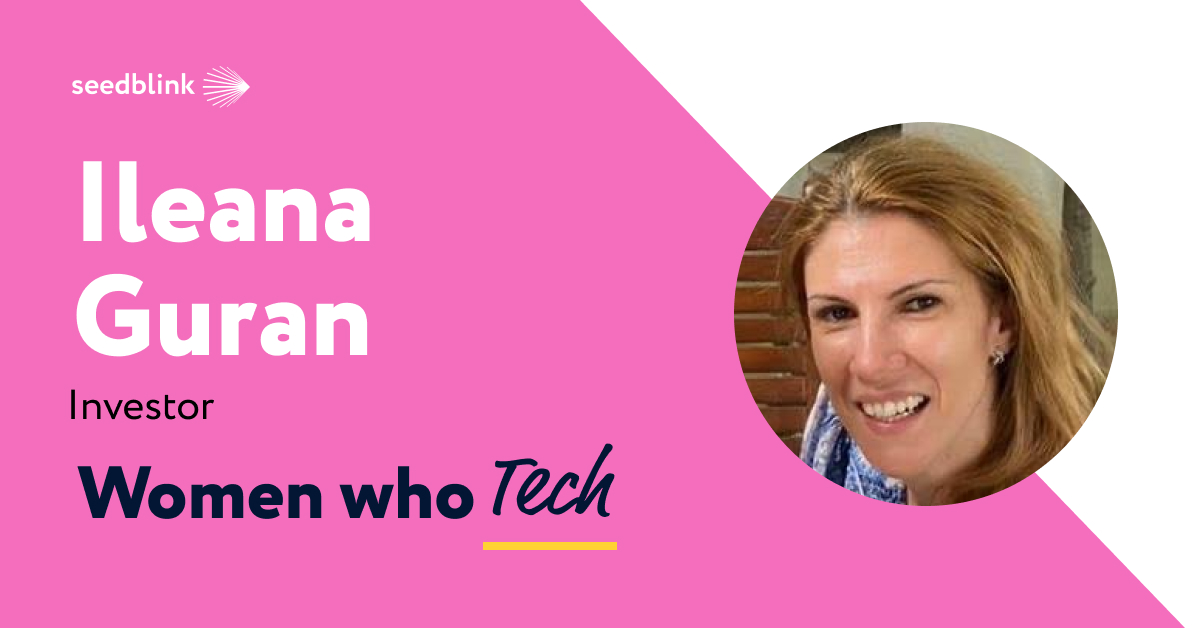 With a background of over 20 years in banking, at the high level of large corporate & financial markets, Ileana Guran is passionate about her own investment plan, showing an affinity for tech start-ups.
Why do you support innovative tech start-ups?
Ileana: I support innovative tech start-ups to diversify my investment portfolio and to help the ecosystem evolve as quickly as possible in a direction that is clearly positive for the humanity. I like to think that ROI will be like a inheritance that will be felt both emotionally, but also in the standard of living of my generation, as future retirees, and in the life quality of young people becoming adults, too.
What is your female role model and why?
My female role model comes from the film industry: Dame Helen Mirren! The title of "Dame", with all its implications justifies the motivation behind my choice.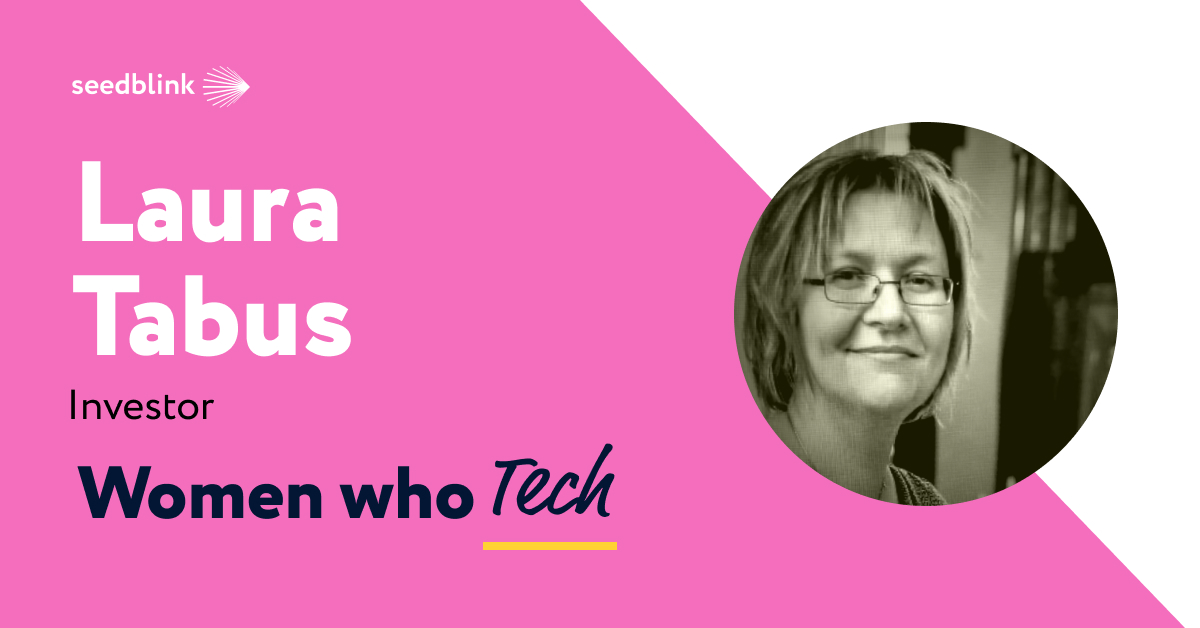 Having experience in financial services, having exposure to rich cultural diversity and lucky to meet outstanding business people during her career, Laura Tabus experienced the beginning of her career in a professional world dominated by men. This motivated her to seek diversity and to support the successful promotion of women into managing positions.
Why do you support innovative tech start-ups?
I choose to support technology start-ups for several reasons. First of all, I have a special affinity for technology for the potential it offers to generate quick recoveries, in times unfavourable to the business environment. Then, the potential that our country has in the area of technical talent strengthened my idea to support start-ups in this field. Lastly, I am glad to see the enthusiasm of the generations that have not yet even graduated school, to adopt the technologies; I hope to meet the first Romanian unicorn started and led by a woman.
What is your female role model and why?
There are many women at whom I admire those qualities-ingredient that are often predictive of success. I admire Lucinda Arden for her crisis management skills, Melinda Gates for her social responsibility initiatives, Michelle Obama for her speech skills, Judi Dench for her professional resilience, ability to innovate, transform and career longevity, and Lisa Su for her turnaround in technology. To these I can surely add many other women I have met in my professional life.
I had the opportunity to see lately that many Romanian talents are present all over the world and I hope to turn this into a competitive advantage in the Romanian business ecosystem.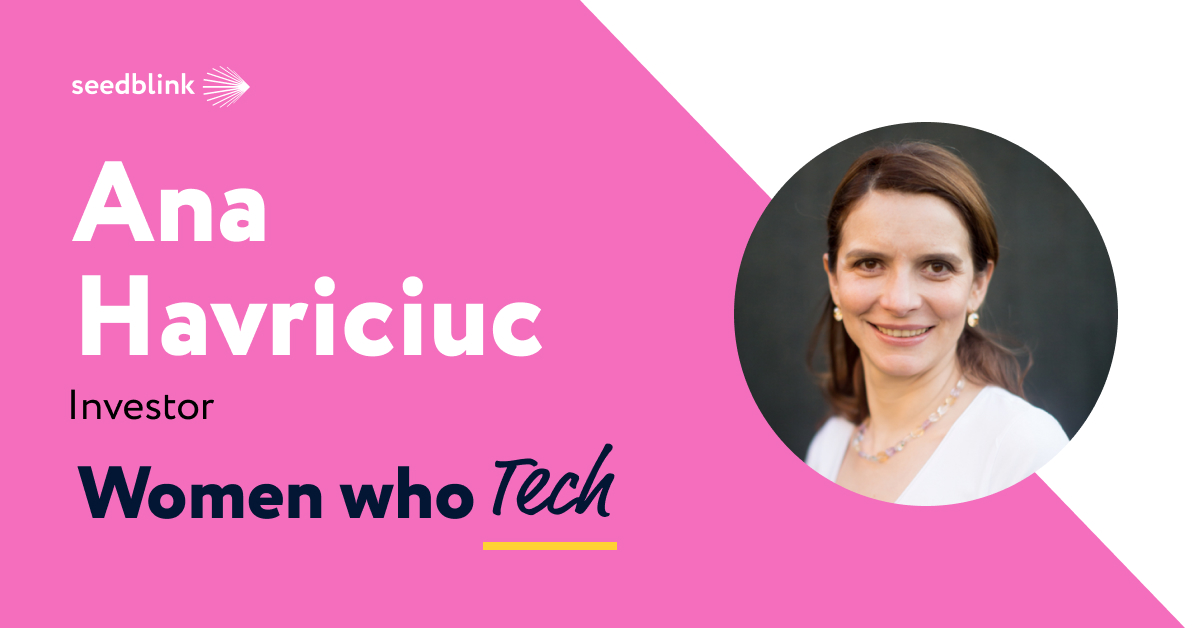 Aiming throughout her life to prove that she can get to any level of education she wanted, Ana Havriciuc considers that investments through SeedBlink are part of her professional development path.
Why do you support innovative tech start-ups?
Because I hope to learn something from the experience of each start-up in which I get involved, and to start my own successful business at some point. Then, to be a little more cynical, I consider that our start-ups do not have an exaggerated valuation (as many others from abroad have, in my view), so they have potential for development and multiplication. In fact, we have seen that a large part of those brokered by you have already accessed foreign markets.
What is your female role model and why?
From the point of view of strategic vision in her time and resilience in a men's world, I admire Margaret Thatcher. Another person I admire is Marie Curie, who is an example of innovative intelligence, but also a model of woman who developed professionally next to a man who knew to appreciate her. I don't think women are perfect, but I strongly believe that women can achieve a lot and reach their potential if they have peace of mind and supporting home environments. Besides the mentioned foreign personalities, I was also influenced by a number of remarkable women from Romania (such as Queen Maria), some presented in a video that is part of a project that I support, created by PWN Romania.
---
Happy anniversary to all tech investors and supporters!