Startup investing platform
Access pre-vetted tech startups, portfolio diversification tools and strong network of investors.
€ 0
Total mobilised amount
€ 0
Total mobilized amount from our investors' network
0+
Stakeholders from 0 countries
Our offering
VC-like management
From pre-seed to Series A, we provide our investors with vetted startups, deal diversification, follow-ons management, and exit support.
Same terms as top VCs
Build a diversified portfolio alongside reputable VCs and angel investors. The co-investment rate covers more than 30% of the round target.
The preemptive right
We track the startups' progress and ensure that our investors are included in the next investment round if the company is successful.
Curated tech startup investments
High diversification and lower exposure per asset driven by small ticket size of 2.500 EUR (1.000 EUR minimum ticket if you are part of the SeedBlink Club).
Private deal rooms
You will be invited to private deal rooms as you become more active on the platform or if your investment thesis aligns with the presented opportunity. You can also have immediate access to them by creating a SeedBlink Club subscription and start investing with a minimum ticket of 1.000 EUR.
Like-minded investors
Exclusive network of executives and entrepreneurs, access public and private deal rooms on the same terms as high net worth individuals and institutions.
Our startup evaluation process
1500+
Startup applications
per year
13%
Checked all the investment
criteria
9%
Were suited for commercial & technology due
diligence with our operational leads
4%
Made it through the pitch session with
SeedBlink partners & executive reps.
How it works
Read more
Create an Account
1
To discover active investment opportunities, you'll need to sign up. Once your investor profile is complete, you can access all rounds, ask entrepreneurs questions, request more information, and invest.
Access opportunities
2
Review active opportunities. Each round page gives you valuable insights into the company, including its business plan, team, financial forecast, and investment terms, to helping you to decide if you want to be part of its success.
Make an Investment
3
The investment is considered completed when the funds are transferred from your account. After receiving the amount, all participating investors will sign the investment documents.
Grow your Portfolio
4
Once the investment is signed off, you can access all information and documents related to your investment in the "My Portfolio" section. If the startup performs well, your investment may yield a return.
Community testimonials
See more investors
I love the SeedBlink ecosystem and the opportunities provided for the broader community. The angel investing ecosystem in Europe is pretty immature – finding great deals or handling the paperwork for equity investments is expensive and time-consuming. Creating a marketplace for great deals and providing low-effort crowdfunding is introducing more and more people to startup investing. The lower bar (minimum requirements) makes this accessible to first-time investors, too.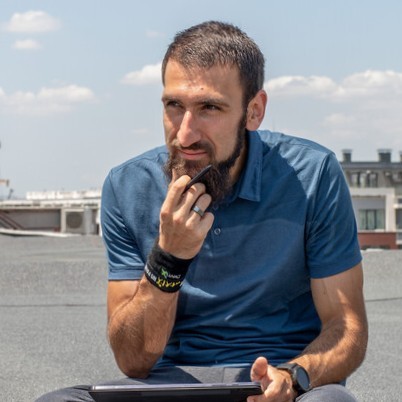 Mario Peshev
CEO at DevriX and CTO at Brainjolt Media
Private Investors
With investments starting at 2.500 EUR (1.000 EUR minimum ticket for
SeedBlink Club
), private investors can gain access to pre-vetted tech start-ups.
Institutional Investors
Institutional investors and family offices benefit from our due diligence and well-structured deals, while maintaining the deal-by-deal freedom of choice.
Corporate Investors
Corporate investors can specify their area of interest and will receive both a market overview and an in-depth evaluation of start-ups.
Trusted by
See our full portfolio
Our experienced investment team identifies and researches thousands of companies to generate a list of tech startups investment opportunities that you can access alongside trusted VCs and angel investors on the same terms. We invest in Software & Digital (e.g. enterprise SaaS, HealthTech, EdTech, FinTech, AI/ML, cybersecurity), Tangible ( e.g. IoT, drones, hardware), and Health & Biotech startups. Here are a few success stories made possible by SeedBlink.
Effortlessly grow and diversify your portfolio with SeedBlink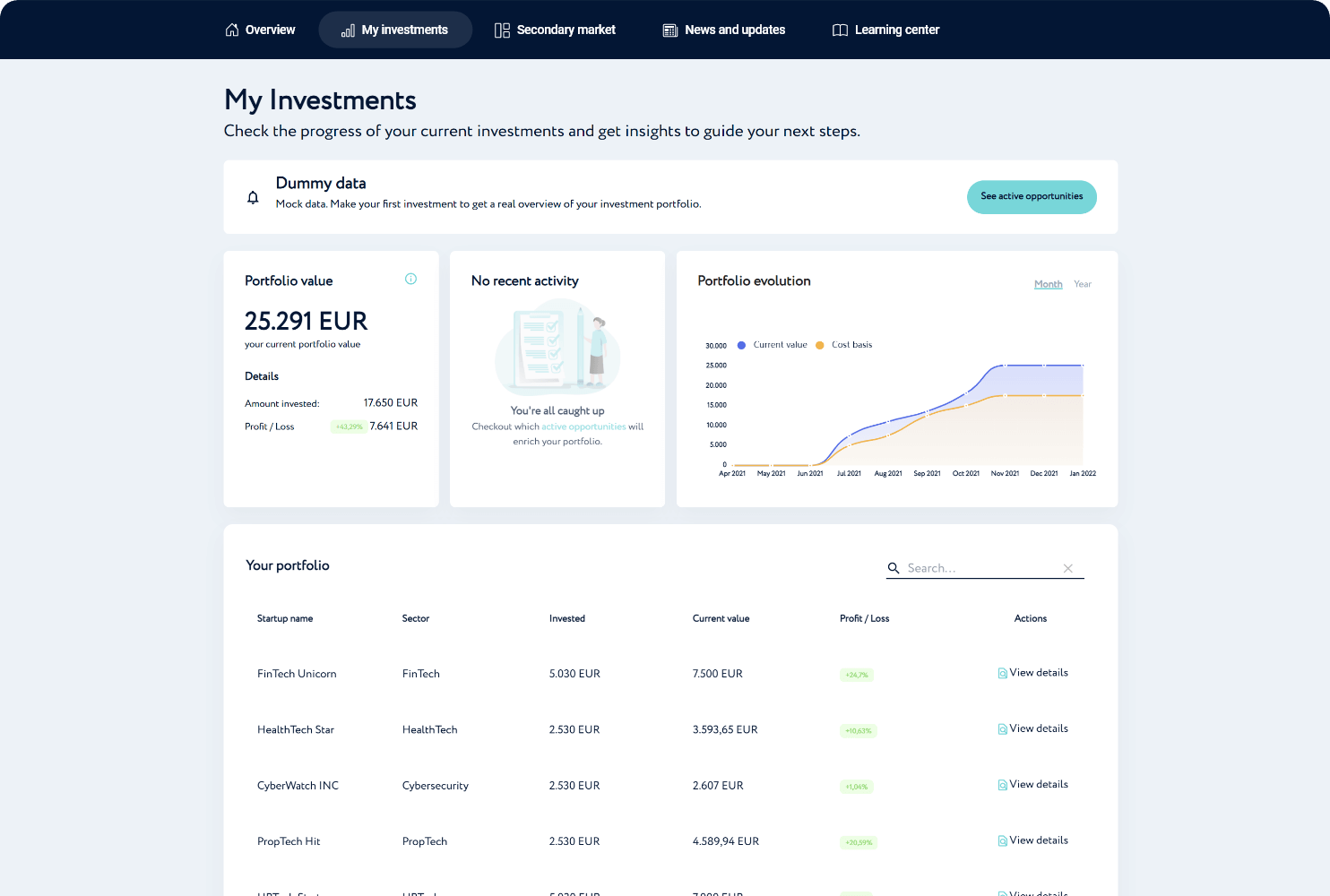 Invest & learn alongside top VCs, Angel Investors & Accelerators
Latest news
Browse more news
Be part of Europe's tech future
We'll be the partner that helps you build and grow a solid investment portfolio. Let's lead the way to innovation together!
Sign up now
Learn more about us
Investing in start-ups involves risks, including loss of capital, illiquidity, dilution, lack of dividends. It is suitable only for investors capable of evaluating and bearing those risks. In any event, it should be done only as part of a diversified portfolio (meaning a portfolio in which investment in start-ups represents only a fraction of the total investments or assets). Before investing please read the risk warnings available at
https://seedblink.com/generalterms
as well as the risks related provisions of the investment facilitation agreement that will be provided to you for the relevant round. SeedBlink is not responsible for any information provided by the start-ups, even if distributed through or by SeedBlink. SeedBlink does not endorse any start-up for investment nor does it advise you on the merits of your investment. Seedblink does not provide to you any other advisory services. The decision to invest is yours only. If you require help in evaluating a decision to invest, you should consult a professional adviser. The messages and documentation you receive from SeedBlink or the start-ups have been neither verified nor approved by the Romanian or the European authorities. Nothing in this message shall be considered an offer to sell, or a solicitation of an offer to buy, any security to any person in any jurisdiction to whom or in which such offer, solicitation or sale is unlawful.