Remember our series of articles about the European Ecosystem?
In the past two weeks, we've been searching together through the best resources and found the people worth following in the European ecosystem and VC & angel investor blogs you should read.
Today, we have extracted the top media and news outlets sharing what's happening in the ecosystems and podcasts featuring great discussions with visionary founders and industry leaders.
So, let's find out who they are!
Top 10 European news outlets to follow
We recommend you create a curated news list via dedicated tools like Feedly or bookmark them on your browser. They are our go-to source for information coming from different local ecosystems in Europe, and they also have been confirmed by SeedBlink's network of investors.
Sifted - Backed by the Financial Times is a media outlet about in-depth reporting on the Europe startup community.
EU-startups - They cover topics about tech startups from different parts of Europe and plan to build a connection point in the local startup scene.
The Recursive - The Recursive is an independent community-born online media focused on the emerging tech and startup ecosystems in Southeast Europe.
Trending Topics - They cover topics about innovation, startup and investment news, and some highlights from different startup ecosystems.
Tech EU - This is one of the first media publications dedicated to stories from the European tech ecosystems and is constantly delivering a wide range of editorial products.
Silicon Canals - Silicon Canals is the leading English language technology media source for the Benelux and wider Europe.
Arctic Startup - This is an independent technology news outlet that reports different startup topics from the Nordic and Baltic countries.
Start-up Romania - The premier source of startup news coming from the Romanian startup ecosystem.
150sec - 150sec started with a bold mission to publish thought-provoking stories from Europe's emerging startup scenes. Less active in the past months, but the platform covers stories from a fascinating angle.
Top 10 European podcasts to listen
We've got you covered if your favourite way to get the latest news or learn something new is while doing something else. Here is a list of podcasts you can listen to while commuting, doing your work around the house, or going for a walk outside.
Here are some of the top podcast recommendations coming from SeedBlink investors.
The Much I know - The Seedcamp podcast is run by Carlos Espinal, and he is constantly delivering inside stories from startup founders, investors, and leading tech voices. The people who've built businesses managed to scale them globally or failed and learned the lesson the hard way.
The Sifted Podcast - Each week, Sifted editor Amy Lewin and deputy editor Eleanor Warnock bring the latest news coming from Europe's tech and startup sector. This is one of the great ways to keep up with the news, especially if you need audio sources while driving your car or commuting on a train/bus.
The Recursive podcast - Their podcast brings a weekly story featuring some of the greatest minds of innovation and tech leaders across Southeast Europe. Episodes are usually moderated by the one and only Irina Obushtarova, CEO of The Recursive.
Tech.eu podcast - The show is run by the European media outlet tech.eu. Andrii Degeler is covering some of the most inspiring stories from the European tech scene by bringing startup founders and investors to the table for a sparking conversation.
Project A. The Operational VC. - A podcast for entrepreneurs and founders looking for expert advice and actionable tips to implement and grow their startups.
20VC - The Twenty Minute VC takes you inside Venture Capital, Startup Funding, and The Pitch, moderated by Harry Stebbings. The Twenty Minute VC also provides an instructional guide as to what it takes to get employed in the Venture Capital industry, with VCs giving specific advice on how to get noticed from the crowd and increase your chances of employment.
EU VC podcast - This podcast brings different insights coming weekly from European venture capital investors or experts. It is moderated by Andreas Munk Holm and David Cruz e Silva. And check out SeedBlink's episode on the EU VC podcast, where two of the founders (Radu Georgescu, Chairman of the Board, and Andrei Dudoiu, President BoD) talk more about the mission of SeedBlink and what made them bet on building a platform for deal syndication. Not only that, but discover more about SeedBlink's journey to democratise access to VC, where they see the platform in 10 years and what benefits building out of Romania gives them.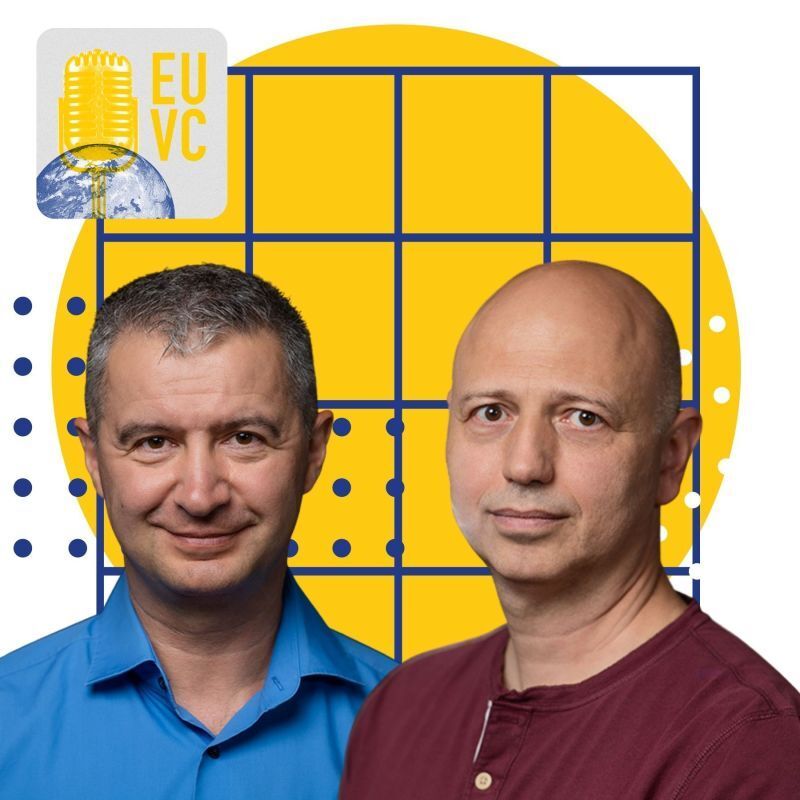 STATION F: The Podcast - The largest startup campus in Europe also launched a podcast that does a great job of bringing the brilliant entrepreneurs from the campus and leaders in the ecosystem up for a conversation.
Eastern Europe Exposed - This is a pretty fresh podcast launched by the organisers of Techsylvania, a tech event taking place in Romania. The co-founder of the events invites technical experts, founders, and investors from Eastern Europe to talk about the local ecosystem.
Talking Tech – The Nordic View - Three venture capital funds in the Nordic countries joined their forces to launch this podcast. Maki.vc, EQT Ventures, Heartcore Capital, and a guest journalist analyse what's happening in the European tech market and extract direct pieces of advice for founders. The podcast didn't publish any new episodes lately, but the first episodes are truly interesting and caught our eyes and ears.
If you like our recommendations, share them with your network. You can also let us know who's missing from this list, as we are looking to expand and update the list soon!