It's time for you to take a moment and look at how artificial intelligence is making a significant change in the major tech sectors. Large companies from all corners of this world are allocating more and more resources to learn and use the power of AI.
Before going forward, let's understand what artificial intelligence is and how it blends with the world of startups. We'll go through the main elements, essential to know about, and different types of startups and ideas that came to life through AI.
What is, actually, artificial intelligence?
Artificial intelligence, better known as AI, is the ability of a digital computer or computer-controlled robot to take actions that are usually connected and performed by intelligent beings.
Artificial intelligence proved that computers could take over many difficult and complex tasks with the ongoing development of digital products. We now have it embedded into diverse areas, such as medical diagnosis, computer search engines, and voice recognition.
According to a recent report launched by PwC, artificial intelligence will most likely empower the rise of global GDP by 14% by 2030 because of AI and its impact on the industry. The research also highlights that 45% of total economic gains by 2030 will come from product enhancements, stimulating consumer demand. AI will drive greater product variety, increasing personalization, attractiveness, and affordability over time.
Why and how startups are using artificial intelligence?
Our world today would not be the same without AI. We couldn't watch our favourite Netflix TV shows or get the perfect song recommendations on YouTube or Spotify. Companies are using artificial intelligence to improve the way their product or platform serves their users. Some companies help you take advantage of AI even to enhance dead areas from your business, not just the product itself.
UiPath, for example, managed to grow from a small startup to a leading enterprise company through the power of this technology that unlocks new possibilities and defines a clear need for RPA - robotic process automation. UiPath artificial intelligence allows you to scientifically discover automation opportunities and enhance your robots with AI skills.
Types of AI startups
Artificial intelligence had such consistent development over the past years that there are now multiple segments depending on the industry that uses this type of technology. To understand how these sectors work together and learn how AI has shaped their future, we'll make a slight detour to define the three types of AI startups.
1. Core AI companies - who are focused on developing the technology focused on AI creation, and which include:
● Data scrubbing and cleaning
● Data modelling
● Deployment
2. Application AI companies - are oriented towards companies across different industries that perform specific tasks using artificial intelligence. These includes:
● Analyzing and understanding the text
● Analyzing and understanding images and video
● AI for Bots & Voice
3. Industry AI companies consist of ML/AI companies that apply this technology to specific problems and business verticals. You can easily recognize a startup from this category, as they use this format to describe their business as "AI for ______."
CB Insights launched last year a report featuring the most promising private AI companies in the world that would probably continue to grow and expand globally. There are 100 AI companies focusing on better transparency, less climate risk, virus modelling, and more that you can access in the full report.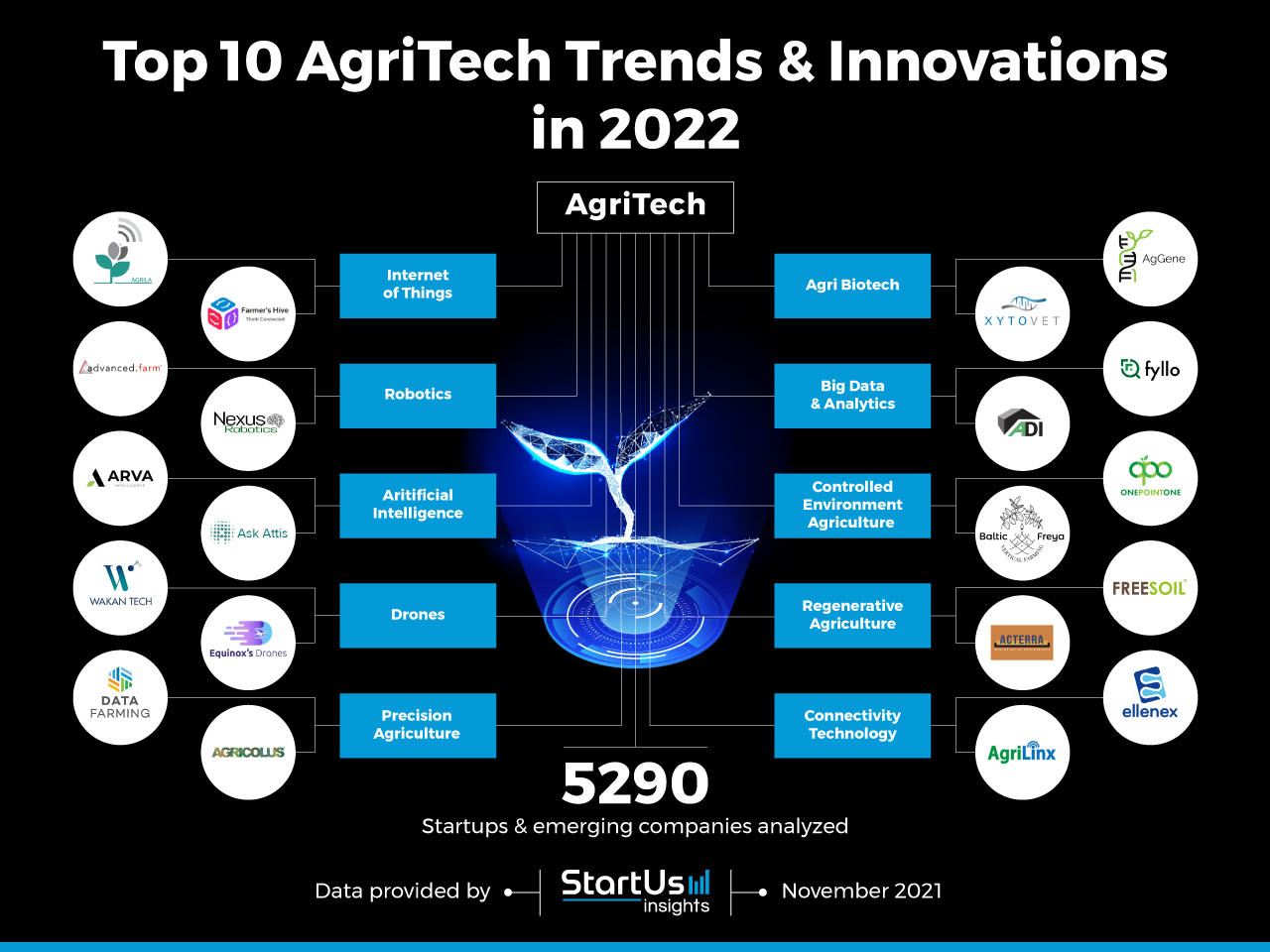 According to a market map featuring the Top 100 AI startups via CB Insights
Top AI tech trends
AI adoption continued to grow in 2021, going from 45% to +57%, according to The State of AI report launched by McKinsey & Company. This study shows that some of the core business functions where AI adoption is most common are service operations, product and service development, and marketing and sales.
The top three use cases are service-operations optimization, AI-based enhancement of products, and contact-centre automation, with the most considerable increase in the use of AI in companies' marketing-budget allocation and spending effectiveness.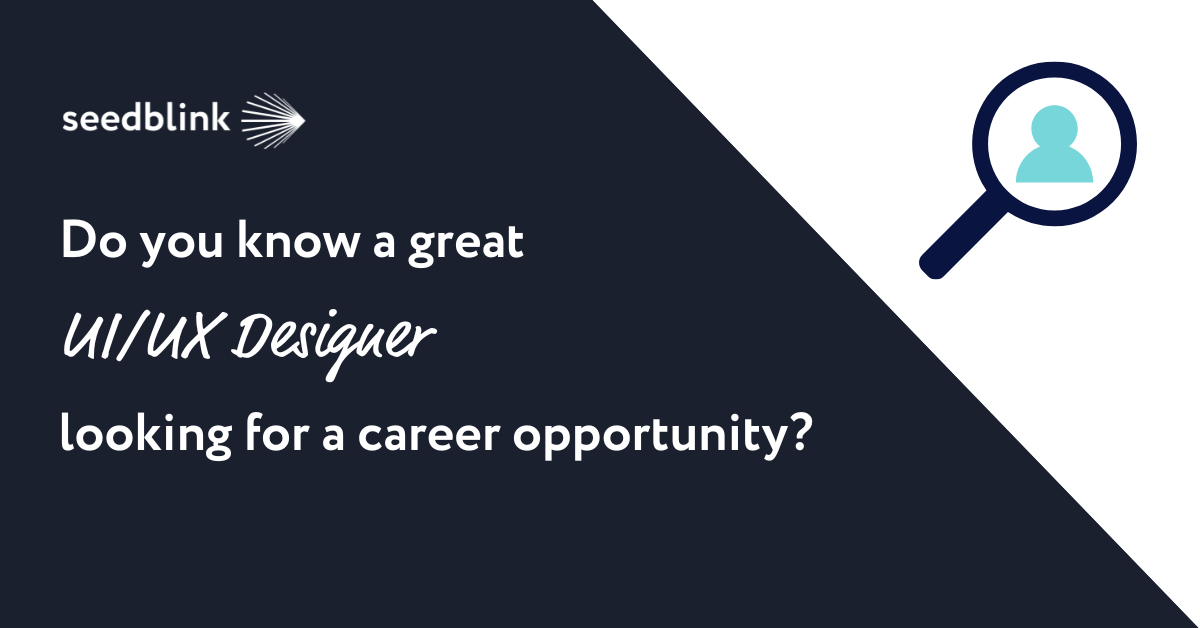 According to The State of AI in 2021 via McKinsey and Company
As for 2022, we will most likely continue to see AI expanding over new borders and industries, becoming one of the most influential technologies in the world.
AI will have a bigger impact than fire. says Sundar Pichai, CEO of Google.
For example, Grammarly was a small startup that opened its doors in 2009 and tried to use AI to empower its product. Despite the great efforts the team was making, it was only recently that artificial intelligence enabled the ability to analyze a text and look for subtleties, such as readability issues and elements from the writing style.
So, this year, we'll be meeting new possibilities opened by a more extensive development of AI that will push us to scale a business or find solutions needed in this market.
The state of AI in Europe
The United States is not the only one seeing the continuous development of artificial intelligence. Europe is also facing rapid growth. According to Atomico's State of European Tech Report 2021, European deep tech companies raised $20bn from January to September 2021, more than double their total investment in 2020.
Additionally, in a recent report published by Forrester and supported by the following study via Angular Ventures, the enterprise and deep tech industries continue to dominate the investment activity, accounting for ~67% of investment rounds in Europe and Israel.
According to Enterprise & Deep Tech VC in Europe & Israel 2021 study by Angular Ventures.
The successful development of Tesla, alongside the European market trends and success stories, motivated founders to focus their startups on AI. The beginning of this year confirms that these trends will grow stronger as more startups are starting to focus on deep tech and AI technologies.
European VC funds investing in AI startups
Founders aren't the only ones switching their attention to this part of the ecosystem because more investors and leading European VC funds are also investing their money in AI startups. According to Sifted and Dealroom, these are the most active VC funds in Europe supporting AI startups (some Seedblink already co-invested with)
● SOSV - the most active US VC firm that invests in European deep tech.
● Amadeus Capital Partners - Cambridge-based VC fund that invests in early to late-stage rounds in Europe and Latin America and usually invests money towards deep tech.
● High-Tech Gründerfonds - A public-private VC firm based in Bonn that invests directly in early-stage tech companies with high growth potential.
● LocalGlobe - One of the most known seed-stage investors in Europe.
● Partech Partners - a global VC firm headquartered in Pfiaris, with offices in San Francisco, Paris, Berlin, and Dakar.
● Octopus Ventures - invests in startups from seed to Series B across Europe, but with a keen interest in the UK market.
● Speedinvest - has a specific deep tech team of data scientists, physicists, and founders investing in early-stage tech startups, with ticket sizes ranging from €200k-2m.
● Kima Ventures - Kima is one of the most active investors globally, backing two startups a week.
● Almi Invest - A Swedish VC fund focused on healthcare and sometimes deep tech.
European success stories
The European stars preparing to take off this year were picked by the Business Insider team and representatives of some of the VC funds mentioned above. Some of the AI startups featuring on the top of this list with the largest funding rounds are:\ ● BenevolentAI - who raised $292 million
● Unbabel - who raised $91.2 million
● Twaice - who raised $40.7 million
● Flexciton - who raised $28.8 million
● Sprout.ai - who raised $14.8 million
● Gardin - who raised $12 million
● Milvue - who raised $9.2 million
● Metaphysic - who raised $7.5 million
● Mobius Labs - which raised $7.3 million
● Depict - who raised $2.9 million
● Zytlyn - who raised $2.5 million
● AI build - who raised $1.8 million
The complete list can be consulted on Business Insider.
AI startups who raised funding through SeedBlink
FLOWX.AI - is an AI platform addressing a $500bn problem. Our beachhead market, European banks, is $2bn. The total addressable market size is over $80bn across industries like financial services, healthcare, utilities, e-government, and telco.
FLOWX.AI had a round with a target of 6.500.000 EUR and successfully closed with a 7.295.000 EUR committed round from more than 130 investors.
SecurifAI - is a Romanian team of business-oriented people, researchers, and engineers, highly motivated to deliver end-to-end AI-based systems with state-of-the-art computer vision and ML algorithms, enabling the automation of processing standard video CCTV streams for real-life scenarios, providing real-time alerts and valuable analytics.
SecurifAI was one of the first AI startups that launched a funding round on our platform, targeting 6.500.000 EUR and ending with a 225.000 EUR committed round from 35 investors who joined this campaign.
Fretello - empowers people to express themselves through music. Our mission is to create an inviting and accessible digital guitar learning experience for beginner guitar players to make learning a musical instrument less overwhelming and intimidating. Fretello recently ended their round, funded with 3.155.000 EUR.
And the list continues to grow as more AI startups will continue to open their funding rounds on SeedBlink soon. Keep an eye on the investment opportunities here, and create your investor profile!